BROADCAST TV CAMERA CREW - XDCAM HD, broadcast standard. EPK Crew, ENG, Crew …
TV documentary crew covering Prague, Czech Republic, Europe
ENG, EPK Crew covering Prague, Czech Republic, Europe
Camera XDCAM HD Sony PDW 700
50 Mbit/s, 422 (24P, 25P, 30P, 50i, 60i) 1920 x 1080, 720, PAL, NTSC
Fujinon HD lens zoom 13x6,3 (10x4,8 wide zoom lens available on request)
Tripod Sachtler, LCD monitor
3 pcs basic light kit. LED pannel, Arri fresnel 300W, Dedolight.
Sennheiser wireless lavalier mic kit, wireless handheld microphone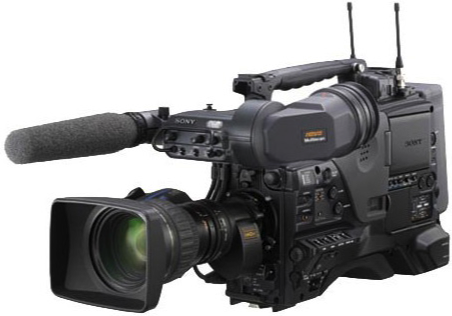 Equipped camera crew hire price:
2. CAMERAMAN + SOUNDMAN
Incl. field mixer SQN, boom, 2 pcs wireless lavalier mic kit, wireless handheld mic

3. CAMERAMAN + SOUNDMAN + ELECTRICIAN
Incl. field mixer 3CH, boom, 2 pcs wireless lavalier mic kit, wireless hendheld.
2 pcs of LED panels, 1000W Chimera, Redhead 800W, Arri fresnel 300W, Dedolights, bounceboards ...
Sony 4K broadcast option:
Cameraman with

PXW-FS7 camera kit

Super 35 mm 4K camera. Raw, ProRes 4:2.2
Zeiss CP.2 kit 15, 21, 35, 50, 800, 100 mm.
Zoom lens Zeiss 21-100 T2,9-3,9 LWZ. Variety of other cine lenses available.
Please contact us for
special offer
.

Economy option:

XDCAM EX camera crew

Sachtler tripod, wide lens. Optional 422 PRORES recorder kit.
EPK and ENG crew. Transport within Prague for free.
Price for one man crew is 590.- EUR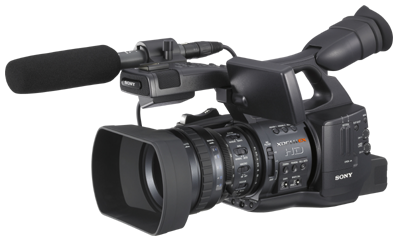 Don't hesitate to ask for:

- Digital Cine Super 35 chip size camera, Sony FS7, F5, Canon C-300 …
- More camera crews, 4K EPK crew, ENG crew.
- Dolly, Slider, MiniJib, Crane …
- Multicamera shooting
- Lighting set from 100W Dedolights to 5 kW Fresnel. Kinoflo, HMI, LED panels …
- Transportation vehicle 4+1 or Van 8+1
- Free 4 + 1 car transport for Prague shooting.
- Crew members resume
- Variety discounts :-)
- Any of your special requirement and combinations

Shooting day is any 10 hours base to base. Our base is in the centre of Prague.
Overtime is 80.- Euro per hour.
Price does not include 21% VAT. We usually charge zero of VAT outside of the Czech Republic - Czechia.